Mary Henderson @ Lyons Wier Ortt Gallery
When I first passed by the gallery (it's on the first floor of my building) I thought these images were photographs.
Shrug.
But then I looked closer and discovered they were insanely photo-realistic paintings of photographs! Incredible. (I dare you to find a brushstroke!) The artist Mary Henderson found these pictures on a website that's used by soldiers and their families to exchange photos back and forth. She wanted to show us the faces of these men and women behind the politics and the headlines...the results are candid and vibrantly youthful. Impressive and poignant!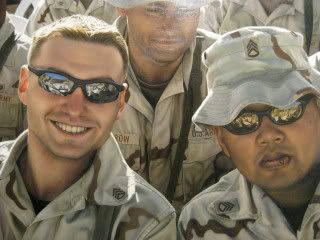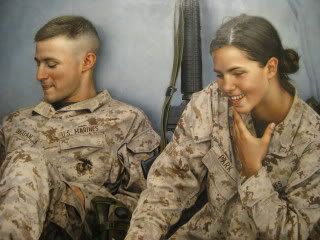 Lyons Wier Ortt Gallery: 175 Seventh Ave @ 20th Street...Up through November 8th