Okay, so Comic Con isn't
really
an art show. But it's a visual cultural thingia-ma-bob so I figured it was worth mentioning!
I really had no idea what to expect, but since I've been sticking my feet in the comics waters I was thought it would be a good educational field trip. Personally, I admit I lean towards the graphic novel/ indie comic/ illustration-ey side of the spectrum. But Comic Con definitely caters the majority...those who are into the action/ fantasy/ superhero comics. Lots of boy stuff. Lots of people. Lots of lots. Walking around in my buttercup yellow dress and my Swedish-maiden-braided-hairdo I definitely felt out of place.
I loved how enthusiastic everyone was, and I enjoyed Artist's alley where there were tons of artists sketching and signing prints. But it
is
all about selling and promoting stuff, and I got tired of being perpetually handed postcards and flyers. (Except the free
X-Files 2
posters, I was happy to be handed that!)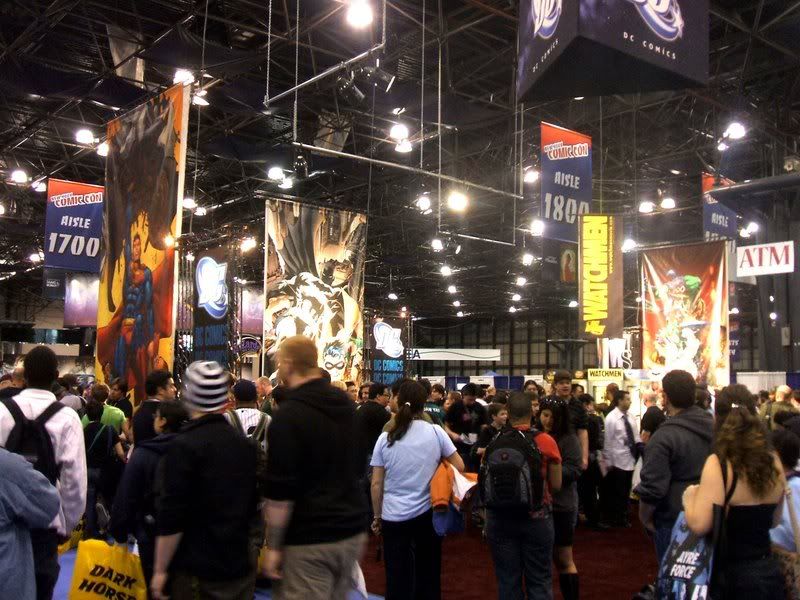 There was the usual array of expected costumes (Fun for all!) along with some more unexpected characters...like Jesus. Or the BK Trooper. The picture doesn't capture the simultaneously entertaining and disturbing pelvic thrusting.
I hate to sound disappointed, but it just wasn't my scene at all. So if you ask me how has Comic Con I'd reply with a big shrug.