I ventured all the way up to the Bronx Museum earlier this week to see a show called
"Street Art Street Life
"...it's about street as subject matter. It is mostly photography depicting street life, performances in the street, and artwork presented in the street. I found each image to be rich with narrative!
I particularly loved the photography of Jamel Shabazz from the 80's...
...and the photography of George Maciunas from the 60's.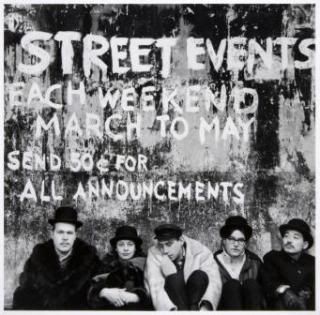 But this here was my
favorite
thing: a short film called
Ear to the Ground
by David Van Tiegham. It reminded me of David Byne's
Playing the Building
(which I wrote about in July) because here Tiegham is drumming on the sides of buildings streets themselves. Check it out, it's worth a view!