Ad Hoc
is my favorite gallery in Brooklyn (Bushwick technically)...and that's only partially because they're the only folks to give my art any attention. (Some of my pieces are actually in their gallery inventory, which you can see
here
.) Their latest show is called Poets of the Paste and showcases four figurative street artists. A mixture of stencils, block prints, paintings and drawings...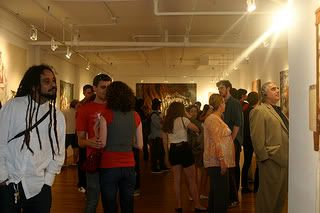 The two artists I favored were Gaia and Elbow-Toe. First, here are a couple of
Gaia
's pieces. (Despite the pretty street name...Gaia's a guy.) This linocut with the wolves is actually impressively huge! His work is elegant and beautiful...simply beautiful.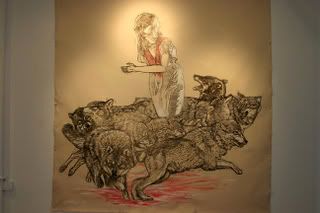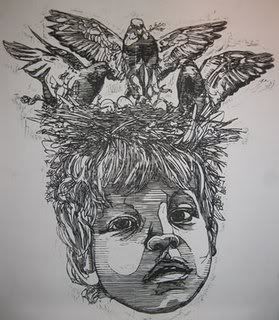 And here are a couple pieces by
Elbow-Toe
. His prints also display amazing linework, but the figures are more distorted. His swirling lines and poses are so expressive!